Regular price
$150.00 USD
Regular price
Sale price
$150.00 USD
Unit price
per
Sale
Sold out
Disc and Instant Download

Purchase the Spatial Audio Calibration Toolkit Bundle and receive a digital version of the toolkit available for download immediately.  
What's Included
The Spatial Audio Calibration Toolkit Blu-Ray disc is the first calibration disc for Dolby Atmos. With our toolkit, you can accurately calibrate your home theater without any additional equipment.
Features
Blu-Ray disc
160 tracks

All files are in Lossless Dolby TrueHD format

All tracks have visual cues

Detailed Calibration Guide
Calibration Guide
Each Spatial Calibration Audio Toolkit includes PDF instructions to guide you on your way to better sound. 


Compatibility

MKV Compatible Devices

- Nvidia Shield/Plex
- Zappiti
- Zidoo

M2TS Compatible Devices

- Sony X800M
- LG UBK9
- Reavon X100/X20
- Zappiti
- Zidoo
- Oppo Blu-Ray Players
Digital Version Requirements

The download of the digital version will be a Zip file. You will need a USB drive with at least 32GB of free space that is formatted to Fat32 or ExFat.
Shipping

Pre-orders for the Blu-Ray are estimated to start shipping in February 2023.

Digital version is available immediately after purchase.
Return policy

All sales are final. We do not offer refunds, exchanges or returns for digital products.

Due to the nature of digital download products, we do not issue returns or refunds once the order is confirmed and the product is sent. By purchasing on our website, you agree to these Terms and Conditions during checkout.

We recommend contacting us for assistance if you experience any issues receiving or downloading our products.
Share
View full details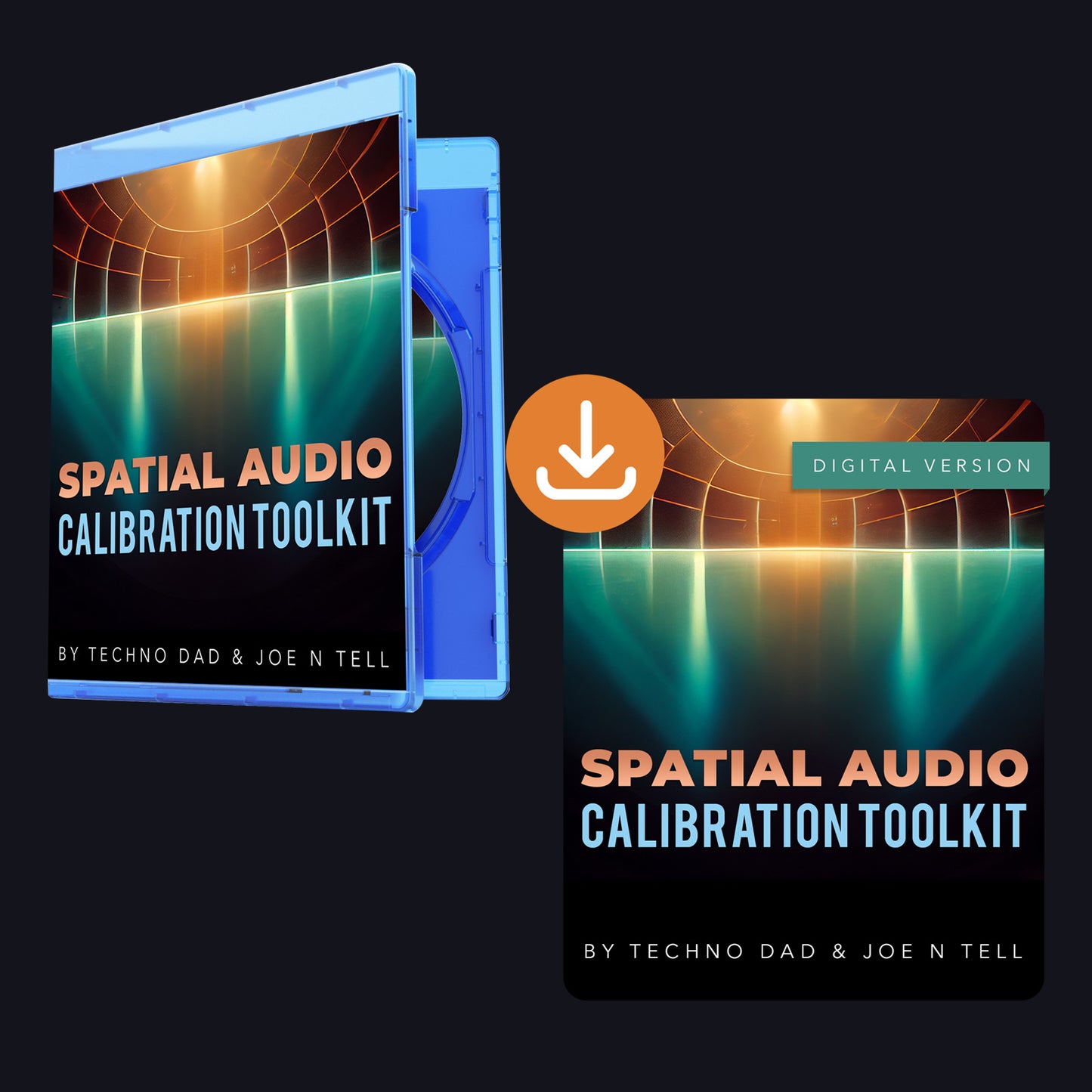 The Spatial Audio Calibration Toolkit Includes:
Test Tones

• Perceptual level matching

• Relative level matching

• Phase checking

• Timing checks

• Imaging

• Sound stage

• Subwoofer integration

• Height speaker integration

Tracks

160 tracks including:

• Adjacent pink noise

• Sweep

• Callouts

• Object Movement

• ...and more!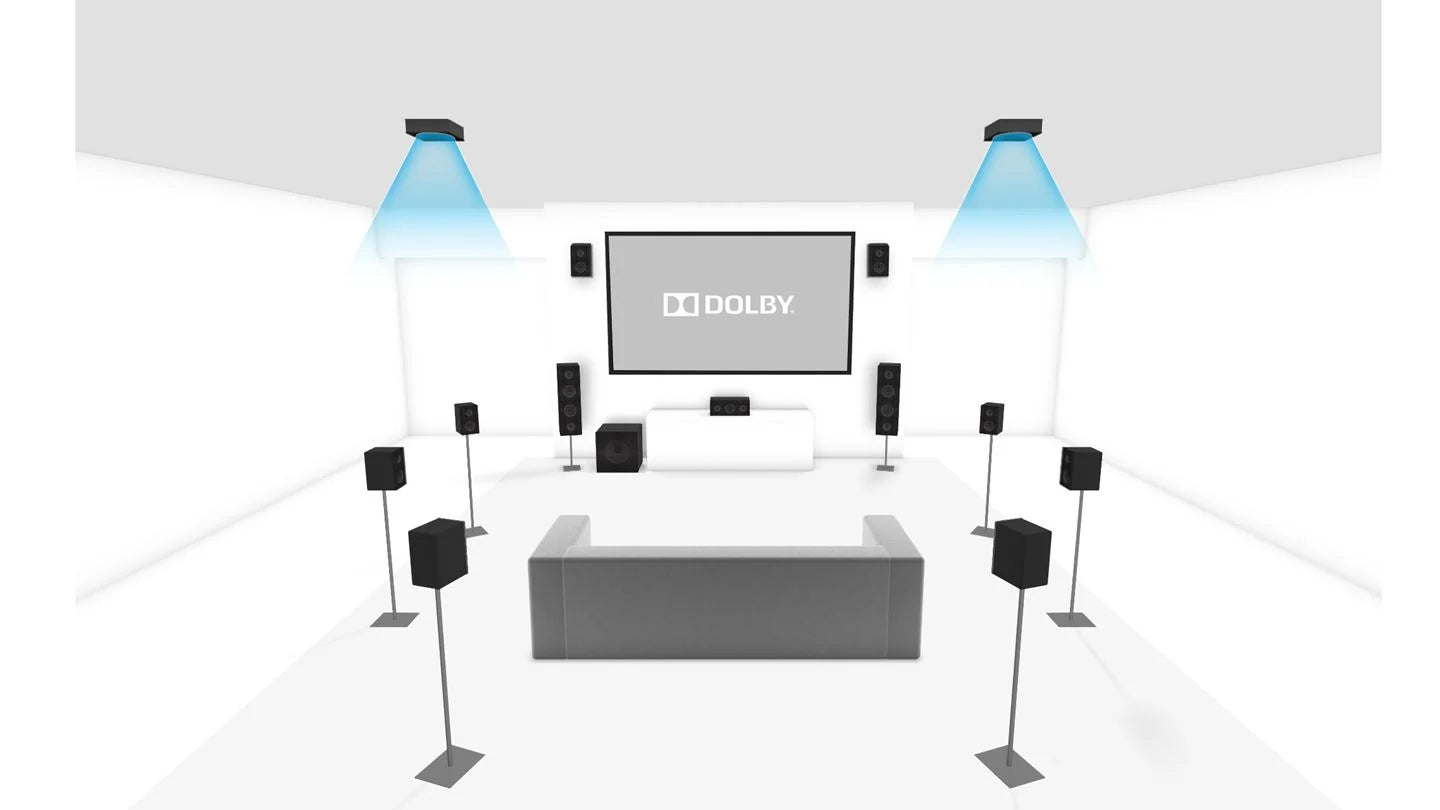 Expandable for Professionals
Combine the Spatial Audio Calibration Toolkit with a calibrated microphone and make the most out of the tools. Our toolkit gives you access to calibrate up to 9.1.6 channels. Additionally, our toolkit can be used as a demo disc for your clients after you've calibrated their system with the included visual cues.
Spatial bliss
I received my order and this is without a doubt an absolute 💯 must have. If you are running atmos speakers this is a gem, you can do similar with rew and mp3 files etc, not everyone is going to mess with rew or let alone learn it. This disc will save anyone time who is trying to dial in their system, especially to the next level..... BTW... The crossover test for the LFE will shake your entire friggn house.
Nothing else like it!
If you are serious about tuning your home theater, you have to have this. You could throw $10k more into your equipment and it wouldn't help anywhere near as much as properly dialing in what you have. To do that you need the proper tools and the SACT is a requirement.
SACT disc is fine, customer support is a nightmare
The staff is not answering questions on AVS or other forums, just on Discord, an app that is impossible to register on. When I finally got on the staff will not accept messages from me to verify I bought the darn thing. Too bad cuz the files are quite helpful but I have questions...and will have questions. It's not like I'm computer illiterate; I wrote the SACD ripping guide twelve years ago, have moderated audio forums and am a long-time reviewer and participant in anything multichannel. Argh!
Ted_B
The tools were awesome in getting my system right
I have an 11.1 setup but the disc did help me calibrate my system to a new level. Awesome options on the disc.
Too hard
I'm sure it's a great thing but it is too hard for me to setup.
There's a link to our Discord group for owners in the email when you purchased the toolkit. We are there as well as other owners and are ready to help you with any questions you may have.