Regular price
Sale price
$99.00 USD
Unit price
per
Sale
Sold out
This is a digital download, no physical product will be shipped. 
What's Included
The Spatial Audio Calibration Toolkit is the first calibration disc for Dolby Atmos. With our toolkit, you can accurately calibrate your home theater without any additional equipment.
Features
160 tracks

All files are in Lossless Dolby TrueHD format

All tracks have visual cues

Detailed Calibration Guide
Compatibility
MKV Compatible Devices
- Nvidia Shield/Plex
- Zappiti
- Zidoo
M2TS Compatible Devices
- Sony X800M
- LG UBK9
- Reavon X100/X20
- Zappiti
- Zidoo
- Oppo Blu-Ray Players
Calibration Guide
Each Spatial Calibration Audio Toolkit includes PDF instructions to guide you on your way to better sound. 
Need help deciding which format is best for you? 
Check out our Compare Formats page to view key differences.
Digital Version Requirements

The download of the digital version will be a Zip file. You will need a USB drive with at least 32GB of free space that is formatted to Fat32 or ExFat.
Instant Download

Your download is available immediately after purchase.
Return policy

All sales are final. We do not offer refunds, exchanges or returns for digital products.

Due to the nature of digital download products, we do not issue returns or refunds once the order is confirmed and the product is sent. By purchasing on our website, you agree to these Terms and Conditions during checkout.

We recommend contacting us for assistance if you experience any issues receiving or downloading our products.
Share
View full details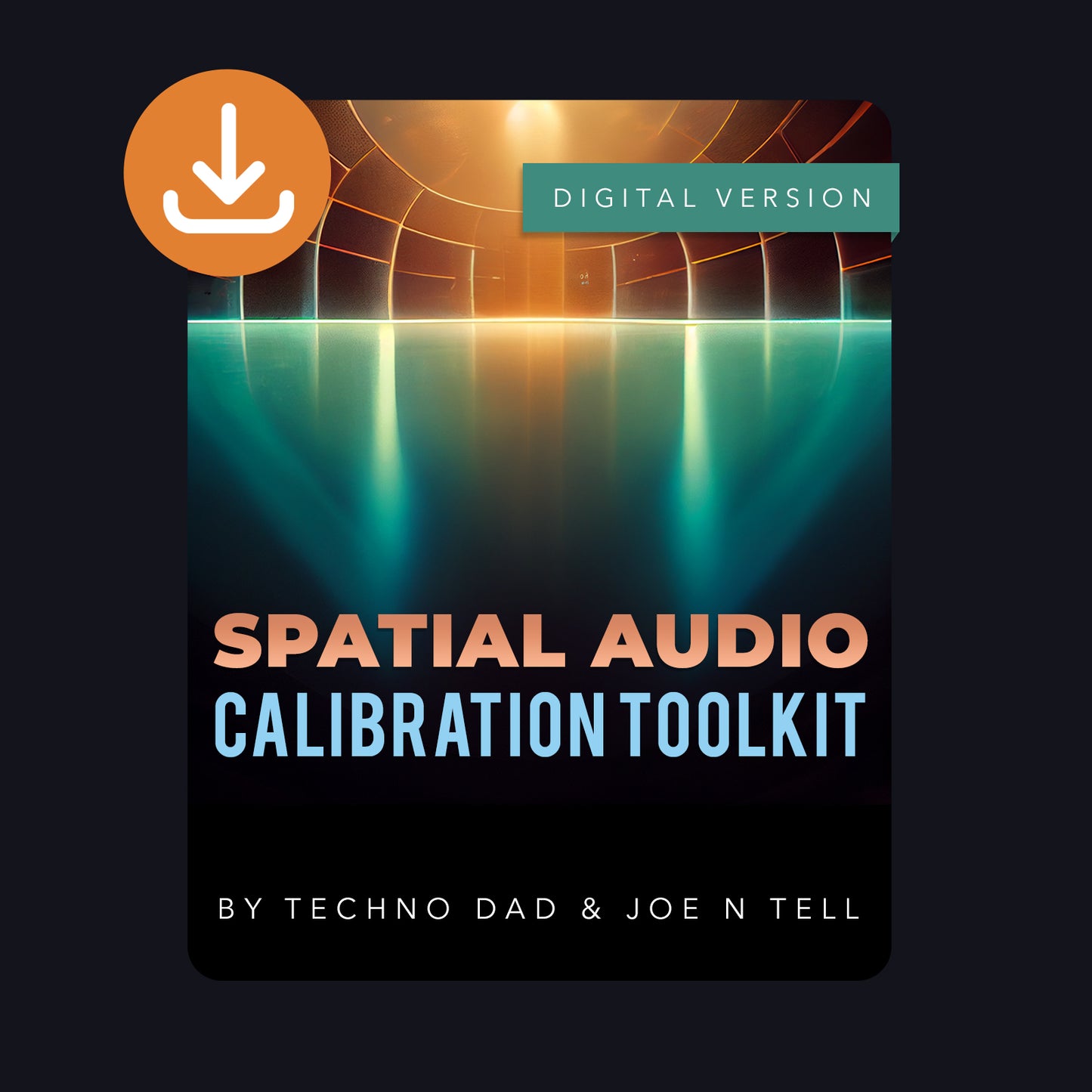 The Spatial Audio Calibration Toolkit Includes:
Test Tones

• Perceptual level matching

• Relative level matching

• Phase checking

• Timing checks

• Imaging

• Sound stage

• Subwoofer integration

• Height speaker integration

Tracks

160 tracks including:

• Adjacent pink noise

• Sweep

• Callouts

• Object Movement

• ...and more!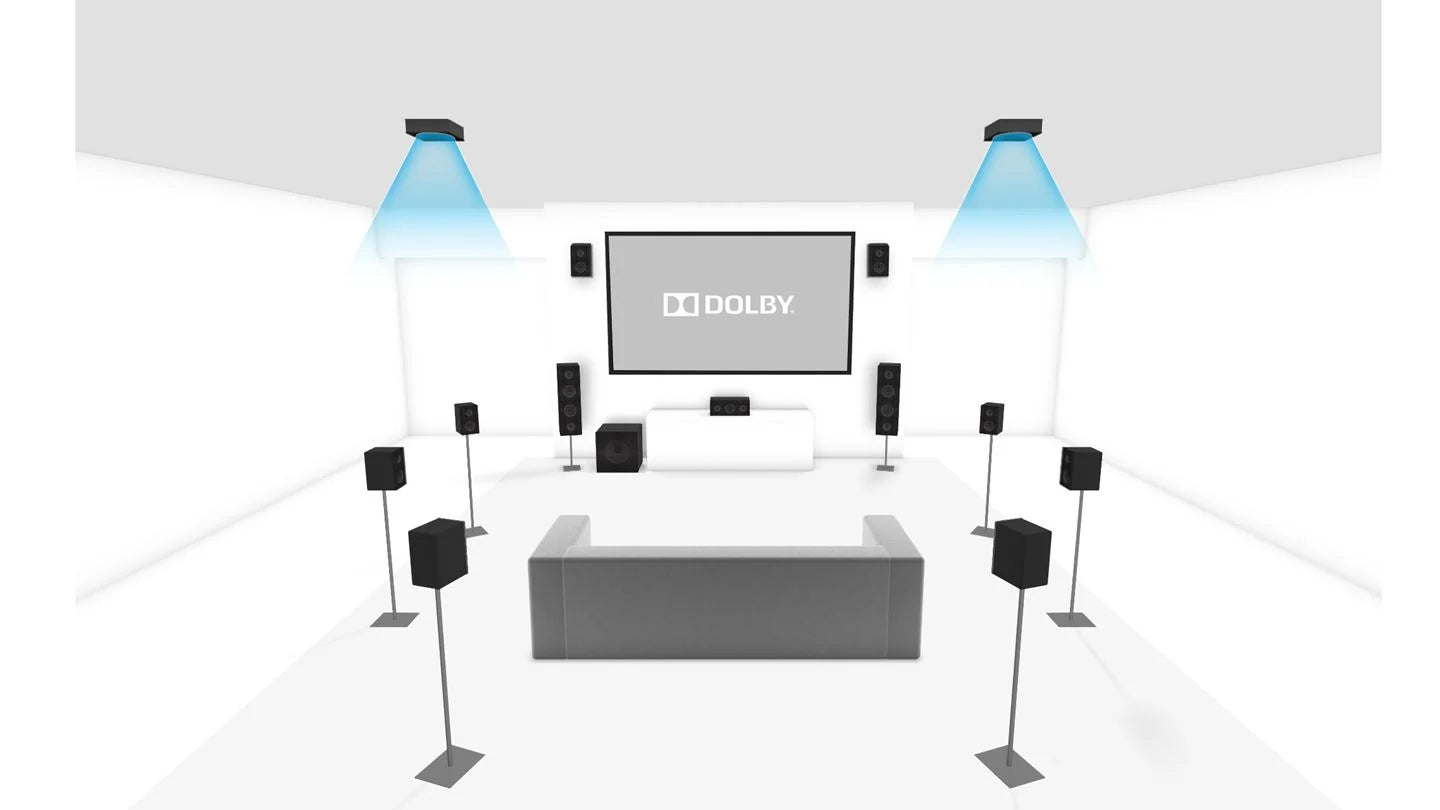 Expandable for Professionals
Combine the Spatial Audio Calibration Toolkit with a calibrated microphone and make the most out of the tools. Our toolkit gives you access to calibrate up to 9.1.6 channels. Additionally, our toolkit can be used as a demo disc for your clients after you've calibrated their system with the included visual cues.
Excellent tool for finetuning
I really like this tool. It helped me get to a new level of detail within my setup. Used it after Audyssey MultEQ-X did it's setup.
Especially the timings section is something I never thought would make such a difference, but it did!
Only reason I'm not giving it 5 stars is that the digital version (which I bought) doesn't contain a .iso file so I could have the menu. It's because piracy could be an issue, but it's still a bummer. Import taxes would have added another €40,- I'd reckon.
But that's my only issue, the tool itself (or the files in my case) are excellent! Highly recommended!
A Fantastic Calibration Tool: Even for Soundbar Systems!
At first, I was kind of skeptical on purchasing the SACT. Not because I doubted Joe N Tell and Techno Dad's hard work that went into this... It was because I had a trepidation that it was tailored soley for separate speakers. After hearing that Caleb Dennison used it in his Nakamichi Dragon 11.4.6 review, I decided to bite the bullet.
Since I was lucky enough to get the Dragon sometime ago, I wanted to take it to the next level; simply because the OSD Test Tones (same as the AVR Test Tones) isn't always accurate. After putting the SACT through its paces, I was very impressed with the outcome, where all the channels (soundbar and dipole speakers) sound very balanced and more immersive than before. One of my favorite test was the Crossover Point Test, since I was able to confirm the proper Hz to set for the Subwoofer Crossover (given that the default setting is at 200Hz).
In a nutshell: I'm glad that this tool exist, since the 9.1.6 Channel Call-Out/Leveling Tests works as it should on the Dragon. Most importantly, it made the 9.1.6 Torture Test sound a lot more convincing, compared to the adjustments that I previously made with the OSD Test Tones. All for all, kudos to Joe and Channa for creating this audio calibration disk, since I'll be using it for here on out.
SACT Rocks !!!
Been manually calibrating my own base layer systems for years. Finally setting up my first Atmos room. On the SACT, REW, and Audyssey MultEQ-X learning curve right now; but should make for the best manual cal I have every experienced. Thanks to the Spatial group for making it all possible!
Spatial Audio Calibration Toolkit - Digital Version
Bubble of Sound
I love the toolkit. I was able to use the tools to bring my system to a new level. I previously had to use a workaround to set the ATMOS speaker levels, until I purchased this toolkit. Using the video tools I was able to create a "bubble of sound". I highly recommend this software package for anyone looking to improve their sound beyond basic quality.