Regular price
Sale price
$99.00 USD
Unit price
per
Sale
Sold out
What's Included
The Spatial Audio Calibration Toolkit Blu-Ray disc is the first calibration disc for Dolby Atmos. With our toolkit, you can accurately calibrate your home theater without any additional equipment.
Features
Blu-Ray disc
160 tracks

All files are in Lossless Dolby TrueHD format

All tracks have visual cues

Detailed Calibration Guide
Calibration Guide
Each Spatial Calibration Audio Toolkit includes PDF instructions to guide you on your way to better sound. 
Need help deciding which format is best for you? 
Check out our Compare Formats page to view key differences.
Compatibility

MKV Compatible Devices

- Nvidia Shield/Plex
- Zappiti
- Zidoo

M2TS Compatible Devices

- Sony X800M
- LG UBK9
- Reavon X100/X20
- Zappiti
- Zidoo
- Oppo Blu-Ray Players
Shipping

Orders will begin shipping in February 2023.
Return policy

All sales are final. We do not offer refunds, exchanges or returns.

We do not issue returns or refunds once the order is confirmed and the product is sent. By purchasing on our website, you agree to these Terms and Conditions during checkout.

We recommend contacting us for assistance if you experience any issues receiving or downloading our products.
Share
View full details
The Spatial Audio Calibration Toolkit Includes:
Test Tones

• Perceptual level matching

• Relative level matching

• Phase checking

• Timing checks

• Imaging

• Sound stage

• Subwoofer integration

• Height speaker integration

Tracks

160 tracks including:

• Adjacent pink noise

• Sweep

• Callouts

• Object Movement

• ...and more!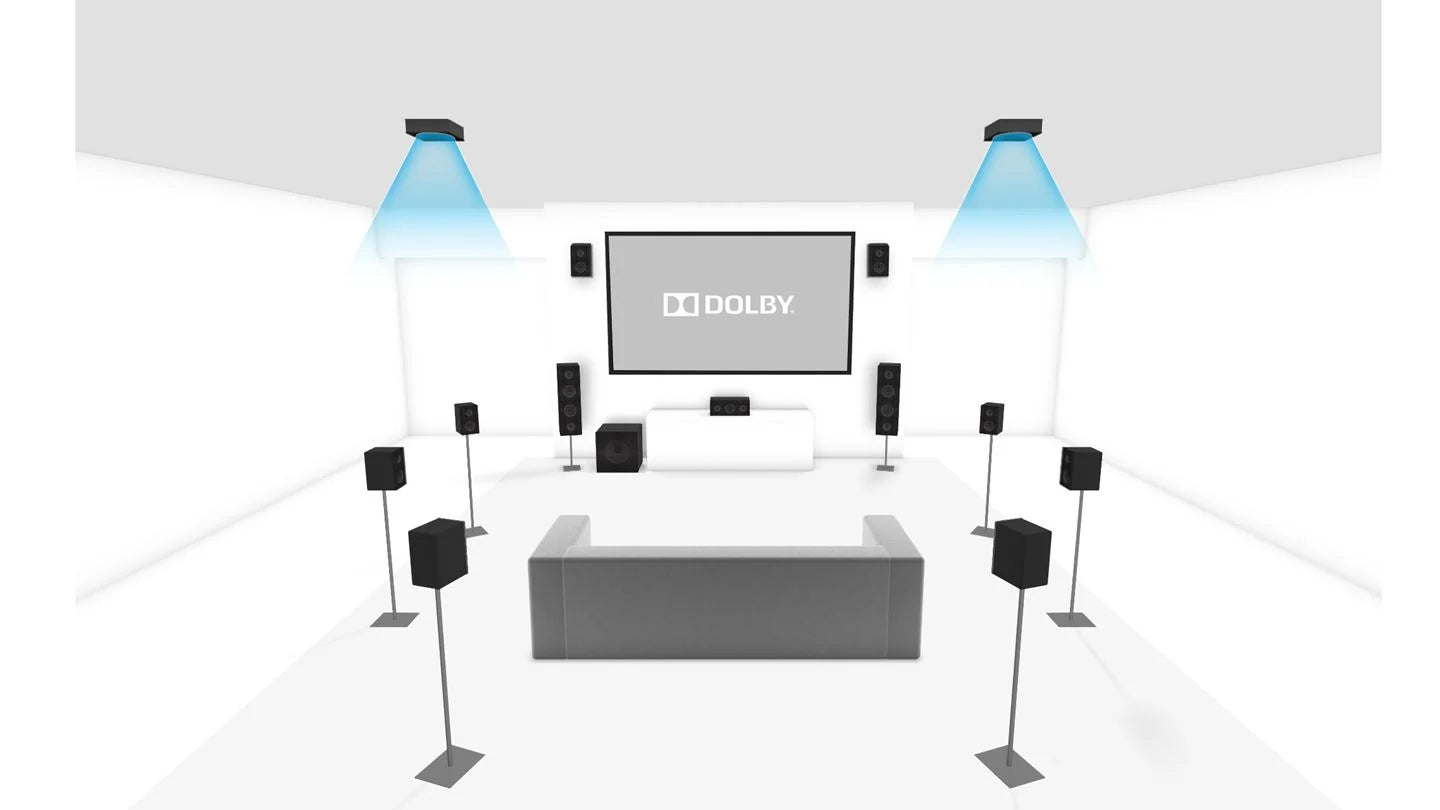 Expandable for Professionals
Combine the Spatial Audio Calibration Toolkit with a calibrated microphone and make the most out of the tools. Our toolkit gives you access to calibrate up to 9.1.6 channels. Additionally, our toolkit can be used as a demo disc for your clients after you've calibrated their system with the included visual cues.
I Much needed Disk for setting up your Audio Correctly!
Very thankful for this company we needed a Disk for Correctly setting up Home Audio for a very long time!
This disk checks all the boxed for Great sound tools to make sure all the speakers and set up and balanced correctly.
It really is a must have for home audio buffs.
Great Job guys
They also included a little handwritten little note of thanks.
I thought that was very personal and hands on touch for a company.
Thank You guys for taking the time to make this Blu-ray disk.
Mark
Spatial audio disc
Works great with everything thanks. I use this disc to calibrate a Nakamichi Dragon 11.4.6 thank you.
Best Pink Noise Tone Available
Great disc to confirm and tweak my Audyssey settings. By far, the level matching pink noise is the best I've ever used. Able to get all speakers, atmos included, within .5 dB of each other. Can't beat the handwritten thank you note from Techno Dad himself, very nice touch!
Great product !
I've had a blast playing with this disc on my 7.2.6 system.
Keep up the the good work guys !!!!
Calibration Sensation
Very well thought out & produced product! Definitely helped to dial in our system
with even a few hours of use. We are sure will learn so much more from this in time! Have read some would like the skip forward on their remote to work if this
would be technically possible in future. Again big thank you to all involved in
making this product available to us all interested in good home theatre!!
Cheers Allan & Sue Paviour (Lake Macquarie, Australia)